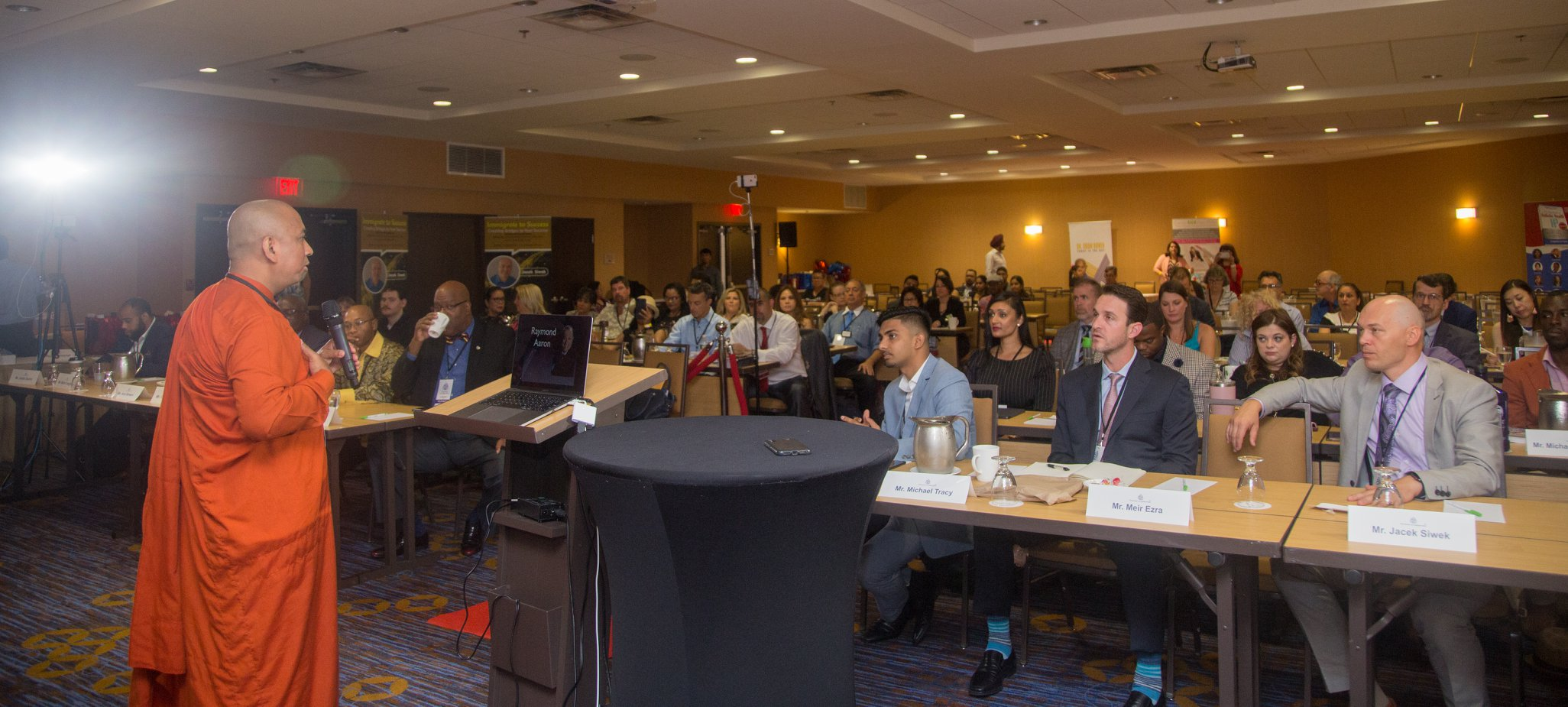 The Urban Buddhist Monk's conversation with Rt. Hon. Justin Trudeau, Prime Minister of Canada
Bhante Saranapala, the Urban Buddhist Monk, was invited to join one of the UN panel sessions (UN Sustainable Development Goals (SDGs) and Spirituality: Ethics and Values for the 2030 Agenda) on September 22, 2020
He presented "Canada: A Mindful and Kind Nation" with kindfulness principles and how every country in the world can be made a mindful and kind nation including the United Nations. You can read his full speech here.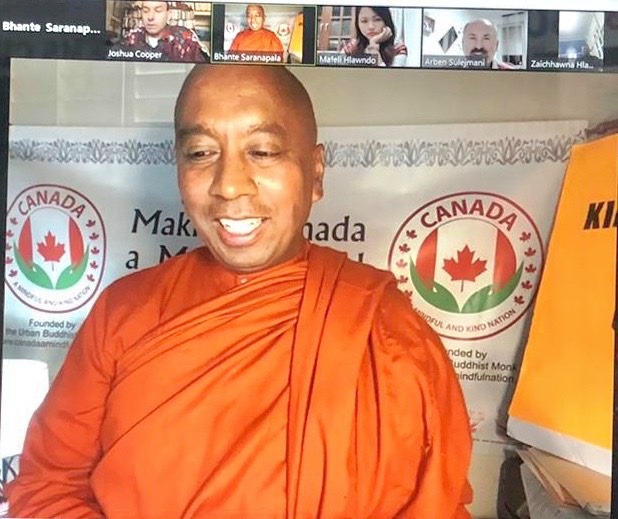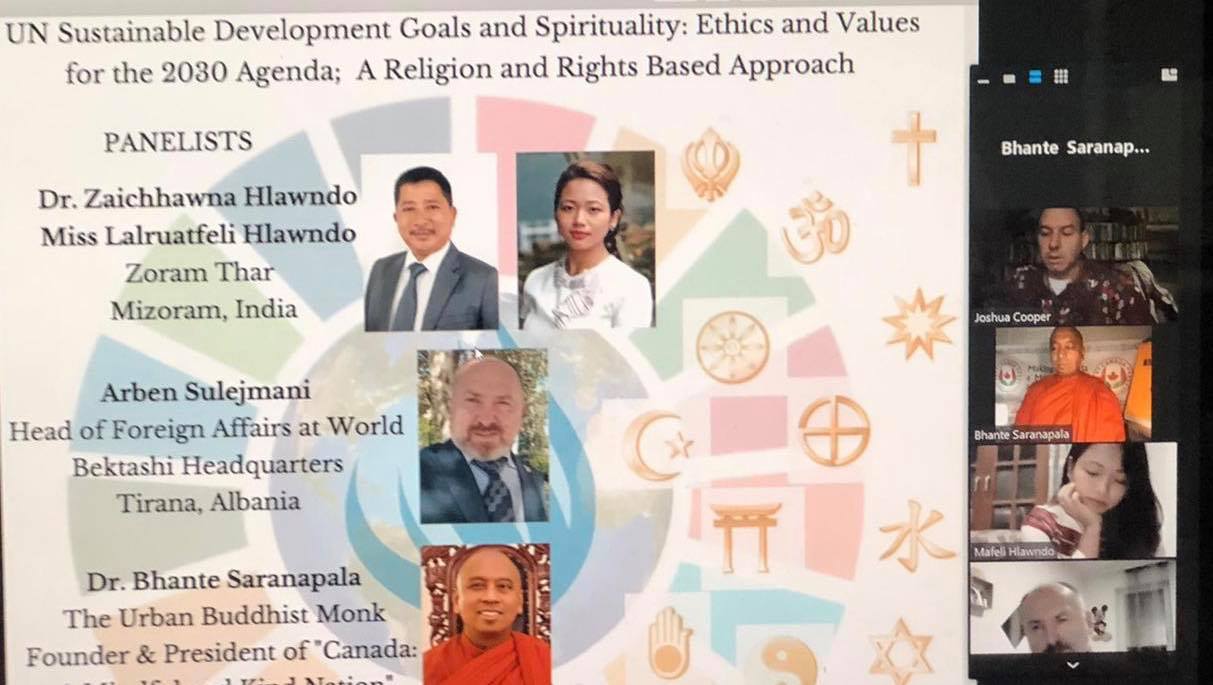 Fourth Annual Canada Symposium - 2020
Due to Covid-19 the organizing committee made the decision to not organize the symposium this year. Through this annual conference we are making a great awareness of mindfulness, kindness, kindfulness, etc. We are being kind and being mindful of everyone's health and safety, which is our priority during this difficult time of the world. If everything gets back to normal, we are hoping to organize it for next year.

Please stay safe, mindful and patient!
Making Canada a more mindful and kinder nation
Promoting mental health through mindfulness meditation and kindfulness practice
Building a healthy nation with healthy minds
To bring awareness of good values in people
To promote physical and mental fitness and mental health
To promote a way of life based on tolerance, concord and kindness
To promote good will and harmony in action, speech and thought
To make Canada the happiest, healthiest, kindest and the most peaceful nation through mindful meditation
To lead by example, as a Mindful Nation, and collaborate with other nations to shape a more Mindful World
Bhante Saranapala, the founder & president of Canada: A Mindful and Kind Nation, has been honoured and appointed as the UN Civility Ambassador by the iChange Nation

Canada 150 Medal and Sesquicentennial Community Award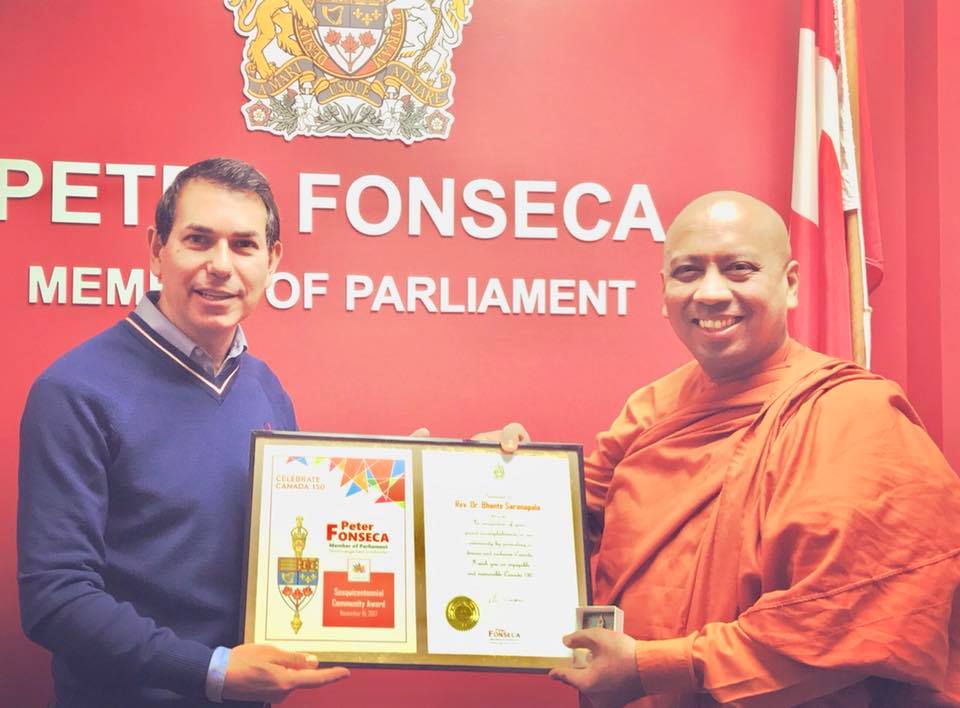 The Urban Buddhist Monk, Bhante Saranapala, has been honoured with the "Canada 150 Medal and Sesquicentennial Community Award" from the Government of Canada. On behalf of the Government, Hon. Peter Fonseca, Member of Parliament for Mississauga East Cooksville, bestowed the medal and award to Bhante Saranapala in recognition of his effort in "Making Canada a More Mindful and Kinder Nation" and in recognition of his accomplishments in our community by promoting a diverse and inclusive Canada ??. Bhante Saranapala is one of the 25 recipients of this medal and award in the Mississauga East Cooksville region. A big thank-you to Hon. Peter Fonseca MP and Government of Canada for this recognition with the Canada 150 medal and Sesquicentennial Community Award
SIGN UP FOR OUR NEWSLETTER